Hard Knocks is back, so you know what that means – football is back.
For those of you who aren't familiar with Hard Knocks, it's an HBO series that follows a team during the duration of training camp and the preseason with a behind the scenes look.
This year, we follow the Los Angeles Rams as they move from St. Louis to LA. Hard Knocks is always filled with drama, action and humor.
Without further ado, here are some of my favorite moments from the season premiere.
Jeff Fisher Isn't Going 7-9 
Yeah, good one Jeff.
Aaron Donald Is A Freak Of Nature
Aaron Donald is jacked, the guy looks like my refrigerator grew arms and legs and learned how to play football. Oh, and he's really good at ping-pong too.
Eric Kush Hates Sleeves
Center Eric Kush is the epitome of a meathead. He only owns tank tops except for the one sleeved shirt that his wife bought him that he will probably never wear. Also, he is sporting an atrocious haircut and needs to get to a barber in LA ASAP.
LA Living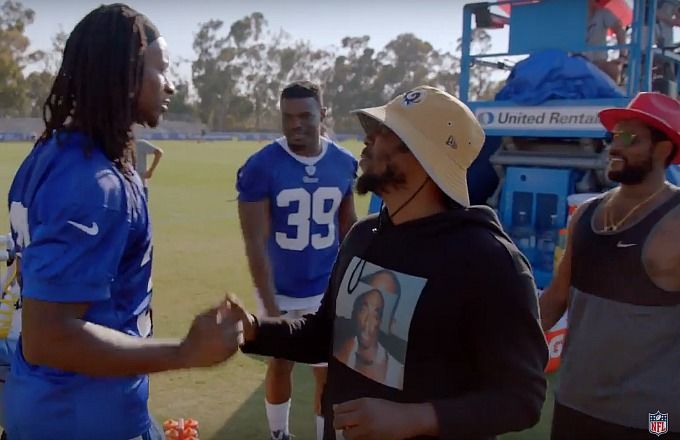 How about Kendrick Lamar and Schoolboy Q showing up? Being a professional athlete comes with many perks but being one in LA has to be the best.
All in all, it was a decent episode with very little drama besides Jeff Fisher having to cut a player for bringing back a girl to his room, one of his literally two rules. Looking forward to next weeks episode with some actual football and hoping for a lot more of Eric Kush and his tank tops.